Flight From Plight
The Mountain Trust is helping women's' rights activists, air crew and others at risk of persecution from the Taliban.
We are working with Baroness Helena Kennedy, Ruby Wax and others to help evacuate these refugees and find them safe haven.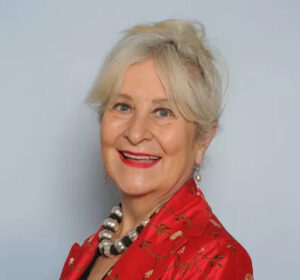 Civil Rights
With the collapse of the previous regime in Afghanistan, the situation has become perilous for all people who worked with the previous government or supported civil rights. This is especially the case with women who not only subscribed to Western values such as working and being educated, but even more those who actively campaigned to help women across the country.
Please see www.flightfromplight.org for further details.
RUKHSAR'S STORY
From when she was young, Rukhsar wanted to become a journalist. However, in a society which traditionally does not value women, this was a controversial choice for her family. She tried to go to school to be educated several times, and each time was prevented by her father. Her father, a heroin addict and her uncle raped her from 9 years old.
Eventually, at 16 years old, her father sold her as a child bride to a man in an 'arranged' marriage for $3,000. Fortunately, her new husband didn't prevent her from going to school and she was able to study until the 11th grade. But he raped and beat her. She was so heavily pregnant that when she eventually went to university, she could hardly walk to classes.
​After her degree she decided to help give women the chances in life and worked for the Afghan Women's Education Center in remote areas of the country, far from her home in Kabul. It was here she taught other women how to market embroidered clothes, often to the wives of Talibs. During this time, she become famous among civil rights circles, and infamous among the Taliban, with her face on TV as an emblem of women's rights.
​With the implosion of the Afghan government in August 2021, her dreams of empowering women in her country collapsed, and even more her life and those of her daughters were in mortal danger. She would try, with her two children, to escape twice during the 'not so great escape' from the country. Taliban men searched her house several times, and she has had to go into hiding. Her husband declared that he intended to sell their daughter aged six in engagement to be married at 12-years-old. We moved very swiftly. She and her daughters had passports and we managed to get Visas for entry to a second country quite quickly. The application for Rukhsar's was refused twice and on the third attempt, it was granted. She and her two daughters were whisked out of Afghanistan within a day and are now in a place of safety, registering as Refugees with the UNHCR.