The Mountain Trust believes that every child deserves quality education. In order to achieve this, we allocate funds to pay for school fees but also exam entries, school supplies and uniforms. MT also has links with several Government schools. As the children do not need to pay school fees to attend, we help in other ways, such as providing stationary equipment and food, so the pupils can have at least on proper meal a day. This encourages many parents to send their children to school, as it saves them the cost of having to feed them.
| Education | Average (%) | Male (%) | Female (%) |
| --- | --- | --- | --- |
| 15-24 Female Literacy Rate | | 89.2 | 77.5 |
| Primary School Attendance | | 96.2 | 91.4 |
| Secondary School Attendance | | 74.2 | 66 |
| Public Spending on education (% of GDP) | 4.7 | | |
| Child Labour | 33.9 | 30.2 | 37.8 |
| Child marriage (married by 15) | 10.1 | | |
| Child marriage (married by 18) | 40.7 | | |
| Adolescent birth rate | 81 | | |
Your browser does not support the video tag.

Last year, MT allocated scholarships to 139 students between 5 and 21 years, attending different schools around Pokhara. Students are recommended for sponsorship by the MT Nepal team in discussion with their teachers. We look for students who are hard-working, hold intellectual promise and whose potential may be compromised by a difficult home situation. For a donation of £70 a year, you can pay for a child's education and help them break out of the cycle of poverty into which they have been born.

We are exceptionally grateful for the continued support of Miette Lauwers, who has raised sponsorship fees for at least 90 children this year alone. Miette has been working with us for many years and her formidable fundraising ability has changed the lives of hundreds of children over the years. Click on the pictures below to find out about a few of the students who benefit from Miette's generosity.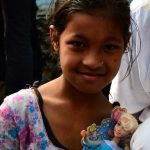 Akriti Sunar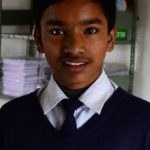 Sujan Adhikar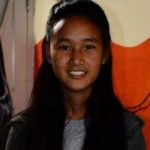 Tamding Wangmo Gurung
We also have a long standing partnership with Bullers Wood School and Sixth Form College, and the funds raised from their Annual Fashion Show, provides Brahma Jyoti, a government primary school in the hills above Pokhara, with stationary supplies for a year and enough food to feed the children one hot meal a day for the next three months. Since the introduction of free school meals, attendance has gone from 10 to 40 students.
We provide regular 6 month updates on the students progress to sponsors, as well as a handmade card, a photograph of the child and the student's most recent report. Any contact with the children has to be done through our organisation, but it can be done via email or letter.
If you are an individual interested in sponsoring a child, or want to get your school/college involved in our Schools for Schools programme, please click on Become a Supporter to see how you can change change children's lives.